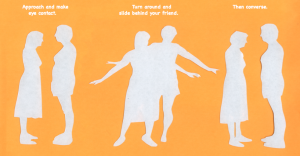 Unnoticed Art will present at Platforms Project, Athens, Greece.
May 20 – May 25 2017
Unnoticed art invited Elia Torrecilla (ESP), Josh Schwebel (CAN) and Thomas Geiger (GER)
to conceive a special performance concept for this occasion.
These (participatory-) performances will be carried out daily inside or outside the venue building.
A schedule will be available at the gallery booth.
Unnoticed Art will also make a realtime non-edited radioshow of one hour, daily published on this website.
First try-out will be available here May 19, 20:00 (EEST).
Our staff at Platforms Project will be Malou van Doormaal, Nico Parlevliet and Frans van Lent.
Each member of the staff will wear a jacket with a complete group-exhibit hidden on the inside. For private viewings only.
image© Paul Shortt 'Modern Greetings'
Please donate to support us on Platforms Project.
Any amount will help us and is highly appreciated.