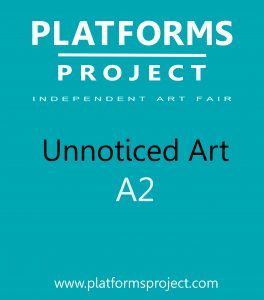 Unnoticed art invited Elia Torrecilla (ESP), Josh Schwebel (CAN) and Thomas Geiger (GER)
to conceive a special performance concept for this occasion.
Apart from these three works Unnoticed Art also curated three group-shows, presented in the jackets of the staff members. In these group shows Unnoticed Art will present works of:
Maureen Bachaus, Jan Barel, Peter Baren, Juan Beladrich, Marc Buchy, Julia Dahee Hong, Ton van Dalen, Jane Domaliç, Caz Egelie, Steve Giasson, Rose Guitian, Royce Hobbs, Kim Hospers, Ton Kraayeveld, Ienke Kastelein, Kees Koomen, Frans van Lent, Lilla Magyari, Andrew McNiven, Heinrich Obst, Nico Parlevliet, Ellen Rodenberg, Heekyung Ryu, Mikio Saito, Maarten Schepers, Paul Shortt, Elia Torrecilla, Yvette Teeuwen & Dominika Czajak, Elizabeth de Vaal, Kitty van der Veer and Marika Vandekraats.