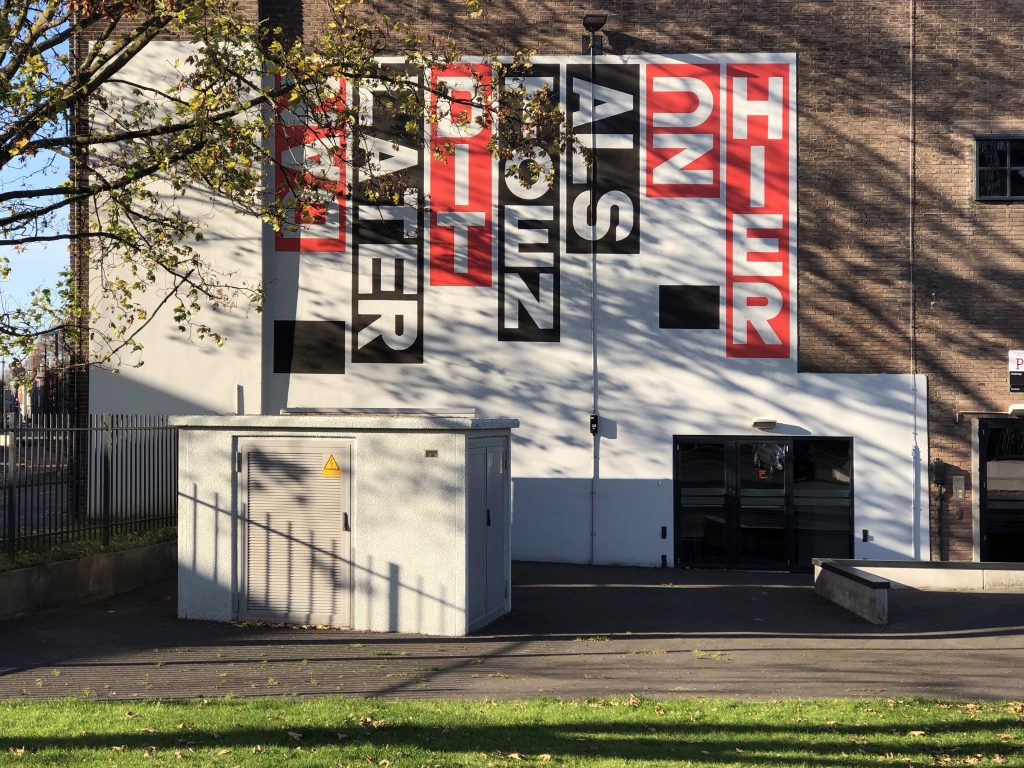 Ton Kraayeveld's mural 'Synode'  was developed as a work in commission. The mural is situated on the façade of the 'Energiehuis' in Dordrecht, the Netherlands. The 'Energiehuis' is the city's major cultural centre which is home for various theatre stages and cultural institutions. In the used words, translated as:
So-Later-This-Then-As-Now-Here,
the work relates to the actual moment of being present in time and place in relation to possible moments in past and future, as well as that it points to performances and events acually taking place inside of the building.
TonKraayeveld.nl
photo © FvL